Dungeon of the Mad Mage Board Game
The Mad Mage Halaster is coming to your table, in form of a board game. All the information you need, right here: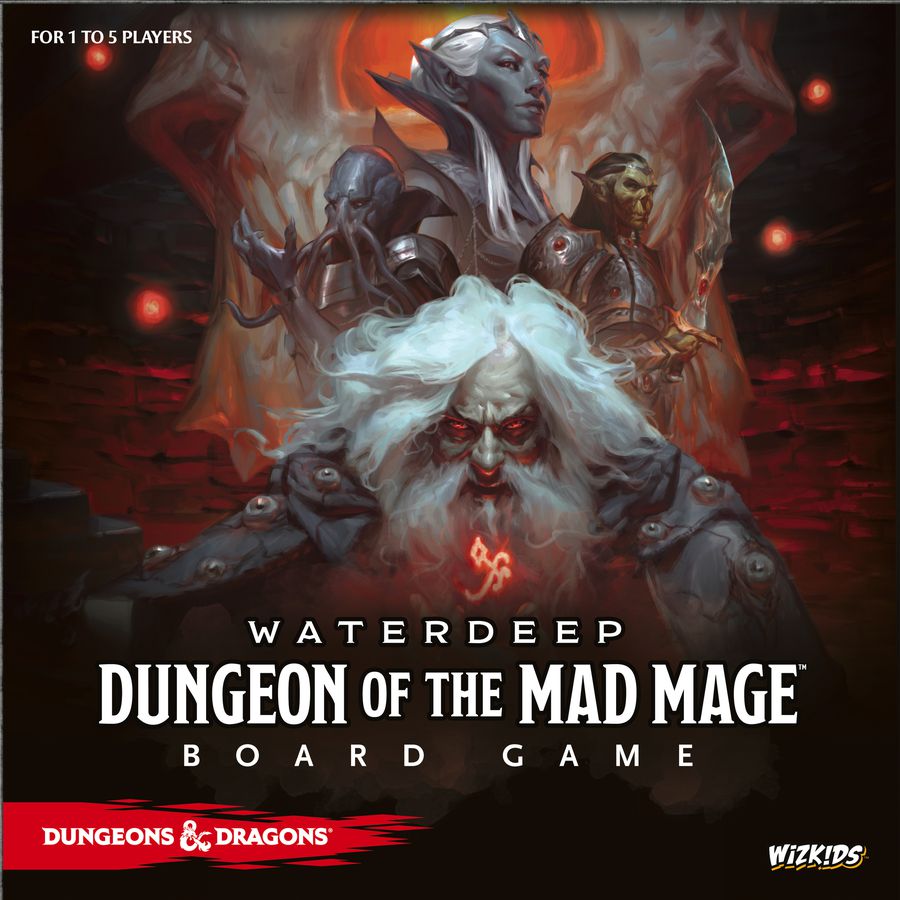 Posted 07 April 2019 by Jay Kay
Good news to fans of the Dungeons and Dragons Adventure System! The Made mage Halaster is coming to a table near you in forms of a board game with two different versions; the basic and the premium version, the latter with painted miniatures, and lots of good stuff.
In this adventure, you will explore the infamous Undermountain, the huge dungeon in which the mad mage, Halaster Blackcloack has made his home. With "home" we mean a vast system of tunnels and lairs seeded with monsters, traps, and other nasty surprises. But obviously, also a nice surprise, like treasures beyond imagination. So it's an all or nothing kind of deal.
The gameplay is made for a single player, or with a group of 2-5 players, each taking control of a classic D&D character, like Warrior or Cleric, and taking on the dungeons together. The game features a new environment and bane/boon cards, as well as the trap and spell decks that premiered in Tomb of Annihilation.
Waterdeep: Dungeon of the Mad Mage can also be combined with the other D&D Adventure System co-operative play board games, including Tomb of Annihilation, Temple of Elemental Evil, The Legend of Drizzt, Castle Ravenloft, and Wrath of Ashardalon.
So what is news does this particular adventure bring to players already familiar with the Adventure System? We will tell you:
Players can now get to level 4 with their characters and gain even more powers!
Environment cards that get replaced when a new Environment card is drawn.
Bane/Boon cards – some effects will cause a draw of these cards, telling you to resolve their bane or boon effect.
Components worhty the Mad Mage?
Like mentioned before, the game will come in two different editions, the premium version, and the basic version, with the difference being the miniatures.
42 Single-Colored Miniatures (Fully painted in the premium version)
5 Hero Tiles
4 Villain Tiles
1 Rulebook
1 Adventure Book
20-sided Die
40 Interlocking Dungeon Tiles
5 Double-sized Interlocking Special Tiles
225 Cards
Over 300 Tokens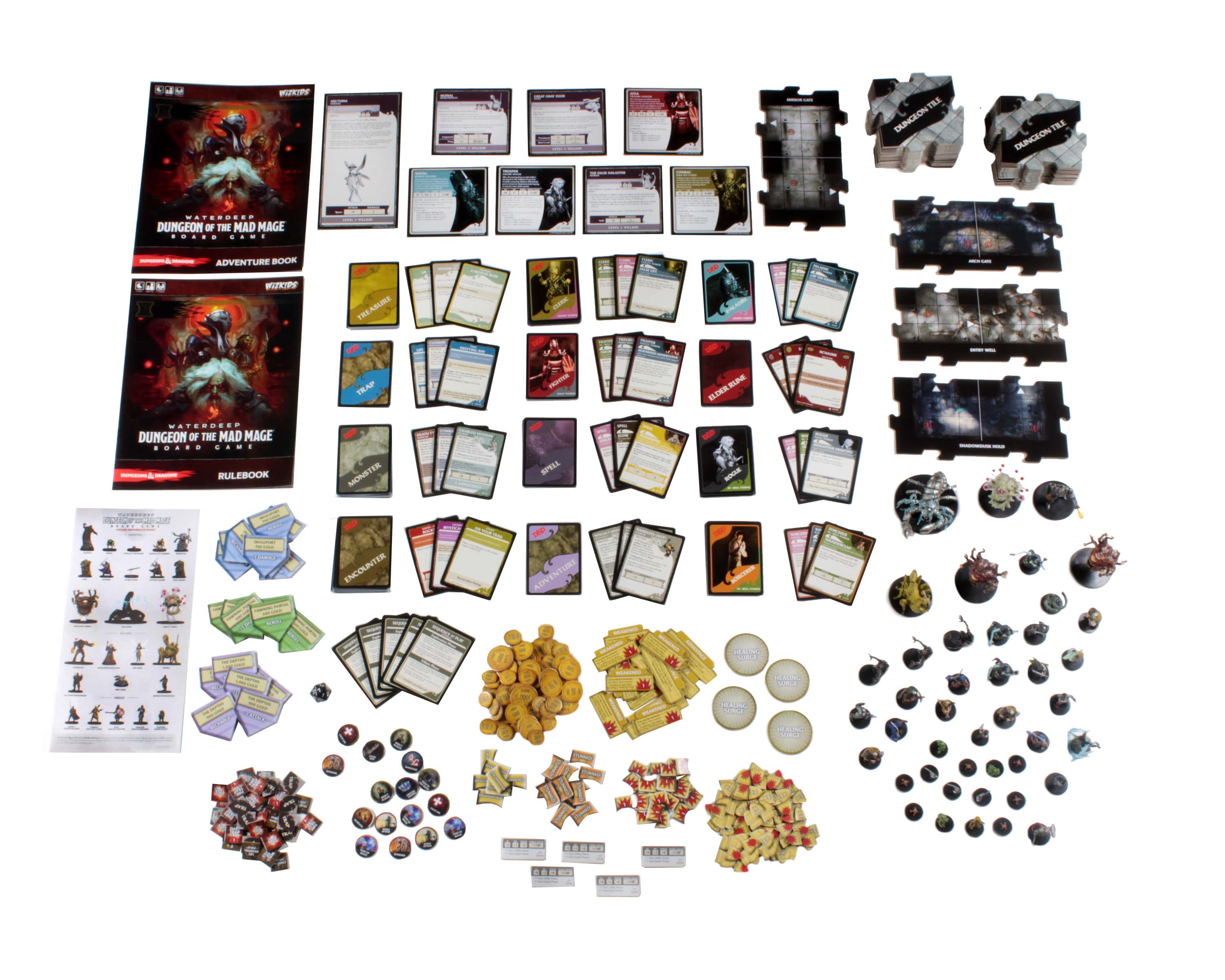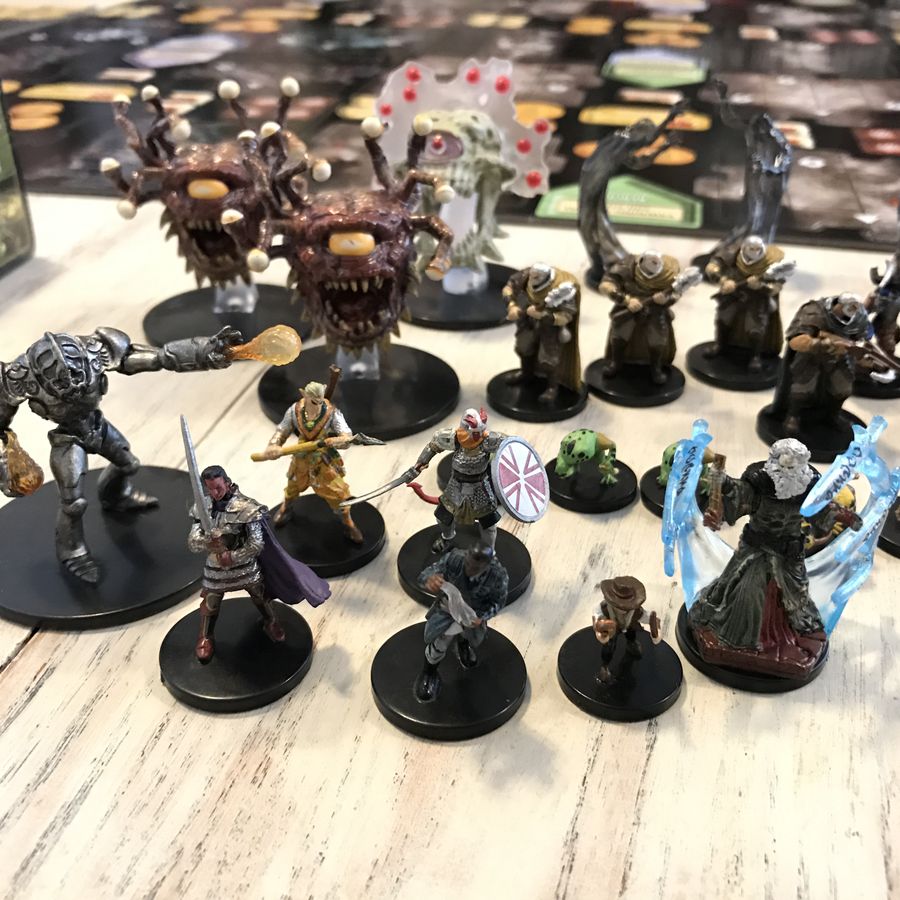 Looks pretty sweet, right? Yes, we agree, but it will cost you: MSRP is $79.99 and $159.99 for the basic version and the premium edition respectively. You are in luck tho, the premium edition is 130$ right now, pick it up here!
No luck with the Premium version? Don't worry, you can buy a lot of AWESOME minifigures on Ebay