Terraforming Mars sleeves
The best sleeves for Terraforming Mars, according to us.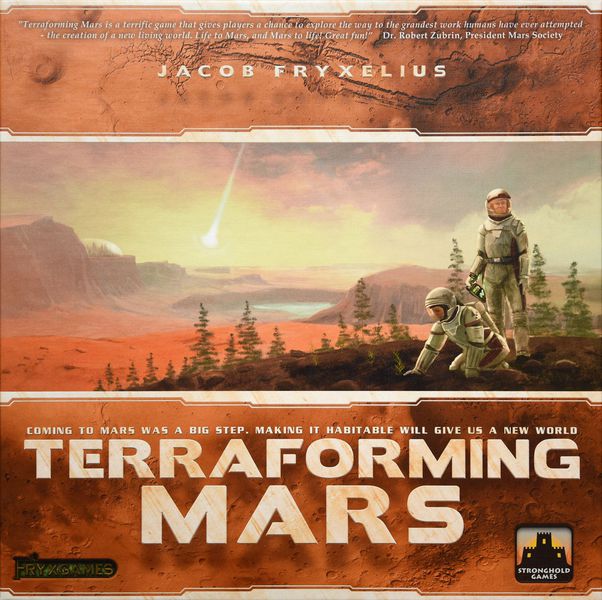 Posted 08 March 2020 by Jay Kay
When it comes to sleeving your cards it sure can be a jungle out there. There are a lot of different sizes and quality of sleeves. Which sleeves are best for Terraforming Mars? Which will even fit? Which sleeve size? Well, don't have all the answers for that, but these sleeves below is tried and true and will fit your Terraforming Mars cards nicely.
So, how many sleeves does one actually need? Let us tell you:
Basegame: 233 cards
Expansions:
Terraforming Mars - Colonies: 54 cards
Terraforming Mars - Prelude: 48 cards
Terraforming Mars - Turmoil: 54 cards
Terraforming Mars - Turmoil Promos: 20 cards
Terraforming Mars - Venus Next: 54 cards
Total number of cards: 463
Mayday Games Clear Premium Card Sleeves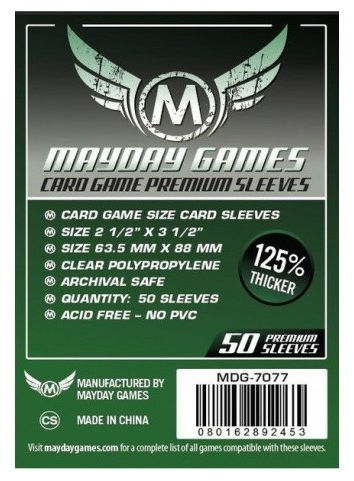 These are the tighest in this list, 63.5 x 88mm, which is nice when they are actually on the cards. A bit harder to sleeve though but by no means a hassle. They are transparent and and the size is 63.5 x 88 mm.
Pack of 200 sleeves (4x50)
Clear
Acid free, no PVC
63.5mm x 88 mm
Premium quality.
Cost: About 70 cent per 10 sleeves
This particular bundle is 200 sleeves.
Ultimate Guard "Supreme UX" Transparent 66x91mm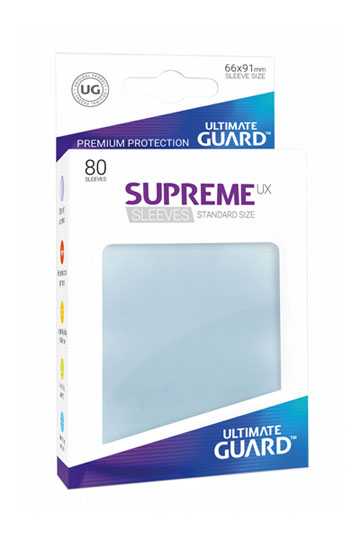 These are good quality sleeves for a pretty good price. We would like the recommend you go for the transparent sleeves, but obviously, you can also buy the colored versions. Just make sure you get the 66 x 91 mm versions.
New Supreme ux formula Redesigned for extra Seal strength
Extra high clearness and acid free, no PVC
Prevents bent corners and scratches
Prolongs the playability and Lifetime of cards
Size of sleeves: 66 x 91 mm
Cost: Approx 55-75 cent per 10 sleeves
Available in packs of 50 or 80 at these retailers
Ultra-Pro Standard Deck Protector Clear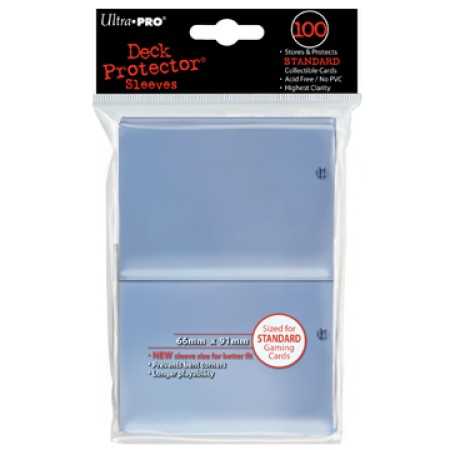 These are very good value sleeves. Gets the job done without hassle. Obviously this is not top notch quality, but unless you play Terraforming Mars daily these will do nicely. 
They are transparent and have the size 66 x 91 mm.
100 Ultra Pro deck protector sleeves
Standard clear
Acid free, no PVC
66mm x 91 mm
Holds standard size sports, magic, yu-gi-oh!, and Pokémon cards.
Cost: 45 - 60 cent per 10 sleeves
Usually comes at packs of 100s
Dragon Shield Standard Card Clear Matte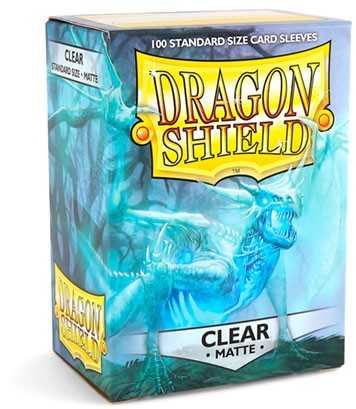 These comes in a handy box which might be nice if you want to separate your cards. The quality is awesome, and  these particular ones comes in matte. The size is 67x91mm
Dragon Shield are tough polypropylene sleeves made to fit both casual and competitive play
New Smooth Finish to make shuffling easier
Dragon Shield sleeves are designed to protect your gaming cards against the wear and tear of play use
100 Sleeves per Box
Reusable Card Board Deck box hold 80 Sleeved Card comes with a printed label for labeling your favorite decks
Dragon Shield are tough polypropylene sleeves made to fit both casual and competitive play
Cost: 80 cent - 1,2 dollar per 10 sleeves
100 cards per box. Available right now