Spirit Island: Jagged Earth
Read about the coming expansion to Spirit Island.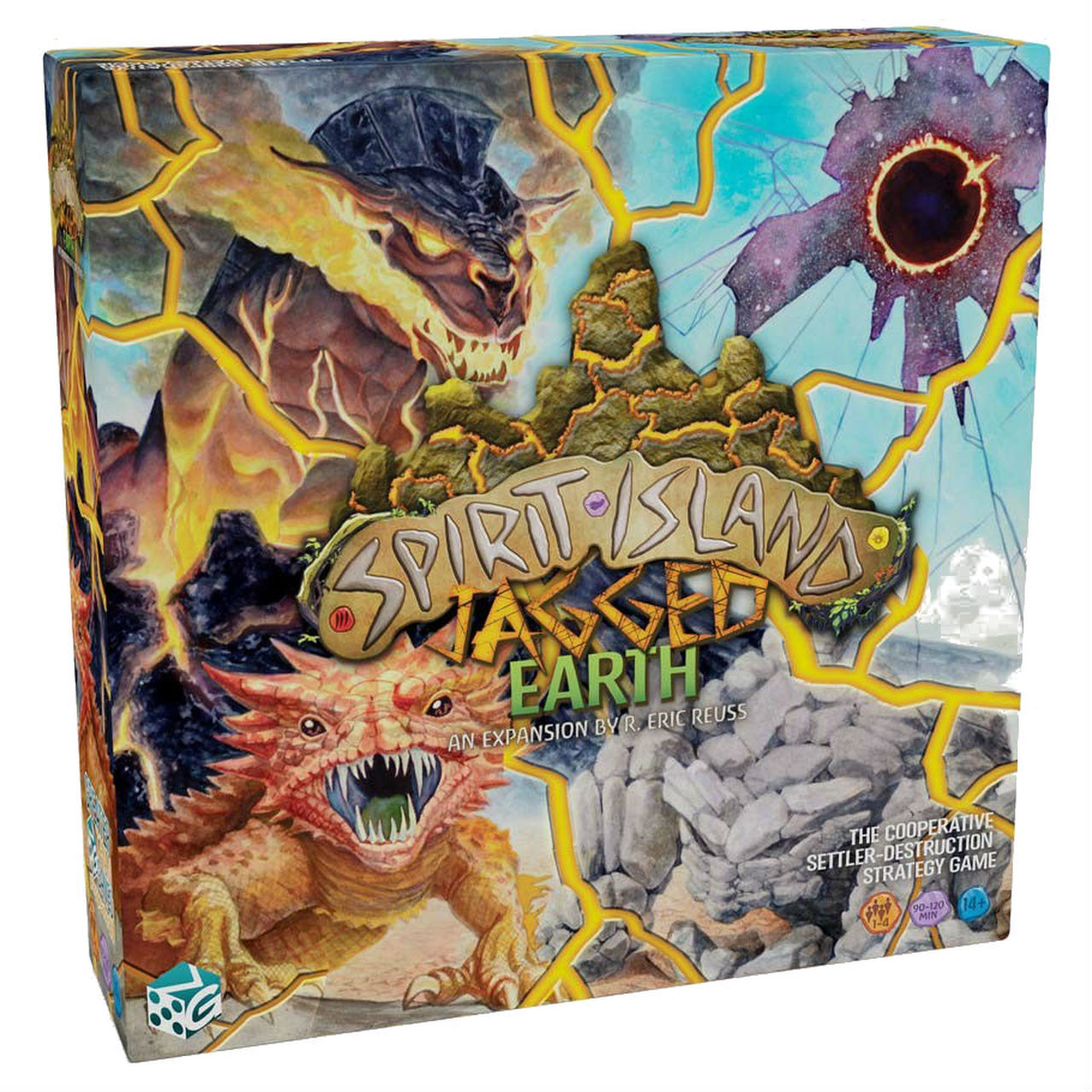 Posted February 22, 2020 by Jay Kay
An expansion for the awesome coop game Spirit Island is on its way. It's called Jagged Earth and like expected, it will contain new spirits, power cards, adversaries, etc. But it will also contain some new stuff, like badland tokens, which is a new way to fight the invaders. It also contains components for adding a 5th and 6th player to the game.
Description from the publisher:
Peril racks Spirit Island. The invaders are more numerous and more capable than ever before. As hope begin to fade, defense of the island falls to those spirits more in tune with the danger and chaos of the natural world. Will you be able to harness their power to protect the island or will it fall to the persistence of the invaders? Whatever the outcome, Spirit Island will never be the same after the time of Jagged Earth!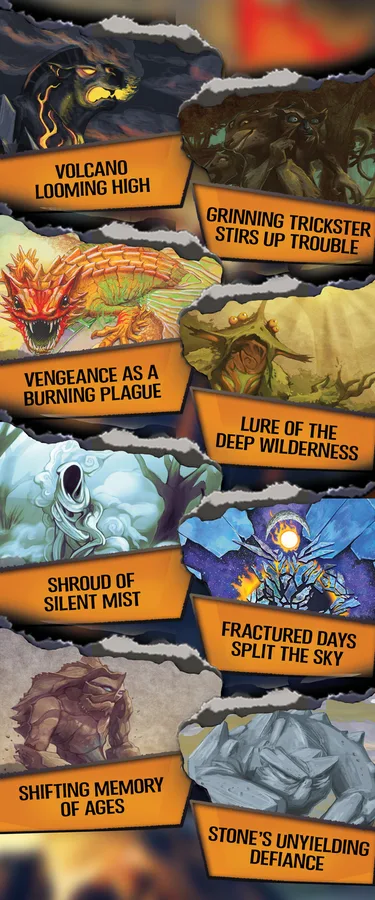 Contents:
10 new Spirits.
2 new Adversaries.
5 optional Aspects for 4 of the core game spirits.
Badlands tokens (a new mechanic to fight the Invaders).
Element tokens.
2 new Scenarios.
2 new Island boards, for more island variety and/or 5 and 6 player games.
New plastic, wood, and punchboard tokens for a 5 or 6 player game.
50+ new Major and Minor Power Cards.
30+ new Event Cards.
6 new Fear Cards.
6 new Blight Cards, including some "Still-Healthy Island" Blight Cards.
This sure sounds like an awesome expansion for Spirit Island, containing pretty much everything one would want. Spirit Island: Jagged Earth release date will be around June, but in these Corona infested days, who the hell knows? Meanwhile, pick up the base game here. It should cost around 55 euros/dollars.
The expansions is available and discounted at gamenerdz for around 40 bucks