Marvel Legendary: Dark City reprint
The print for the classic expansion for Marvel Legendary back in stores.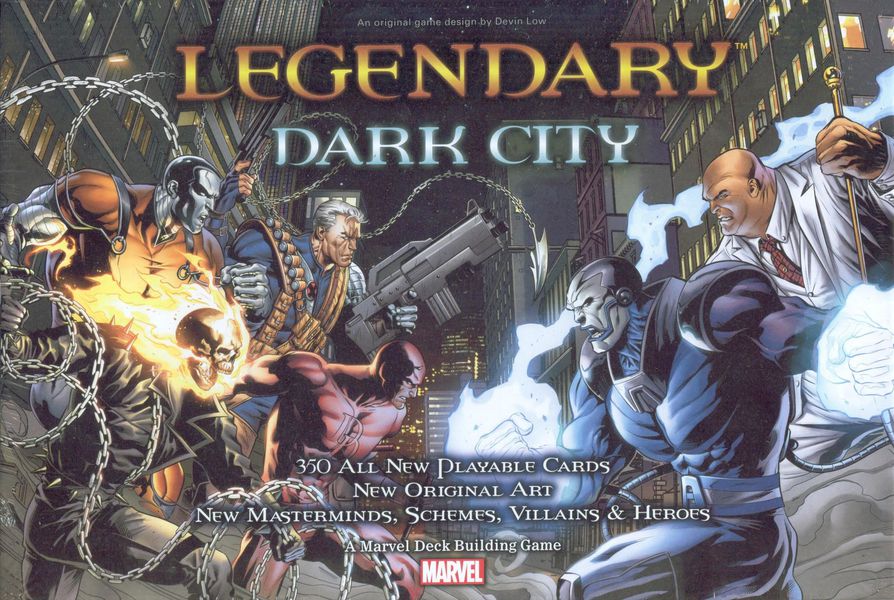 Posted 22 May 2020 by Jay Kay
Good news for all you Marvel Legendary fans, the classic expansion Dark City is finally back in the stores. It did come back briefly in March but ran out quickly, and with the current situation being as it is, it's quite surprising to find it back.
The first big expansion to the fantastic card game Marvel: Legendary is considered to be quite essential by the fans, and it has been out of print for years, so new players have not gotten the chance to try out great masterminds like Apocalypse and Kingpin, along with a whole bunch of classic heroes like Domino and Elektra. Not to mention one of the best heroes in the game so far, Iceman. There are 5 new masterminds and 17(!) new heroes in this set.
This expansion obviously contains some schemes (8 of them) as well where our favorites are Capture Baby Hope and Detonate the Helicarrier.
A couple of new bystanders are included as well, all in all, a fantastic expansion and now back in print.
This expansion is warmly recommended and is back in stock at these retailers. Might be a good idea to snatch it before it runs out again.