Puerto Rico Expansions
Rio Grande games are releasing the old expansions to Puerto Rico, The Nobles and The new Buildings. Read about it here.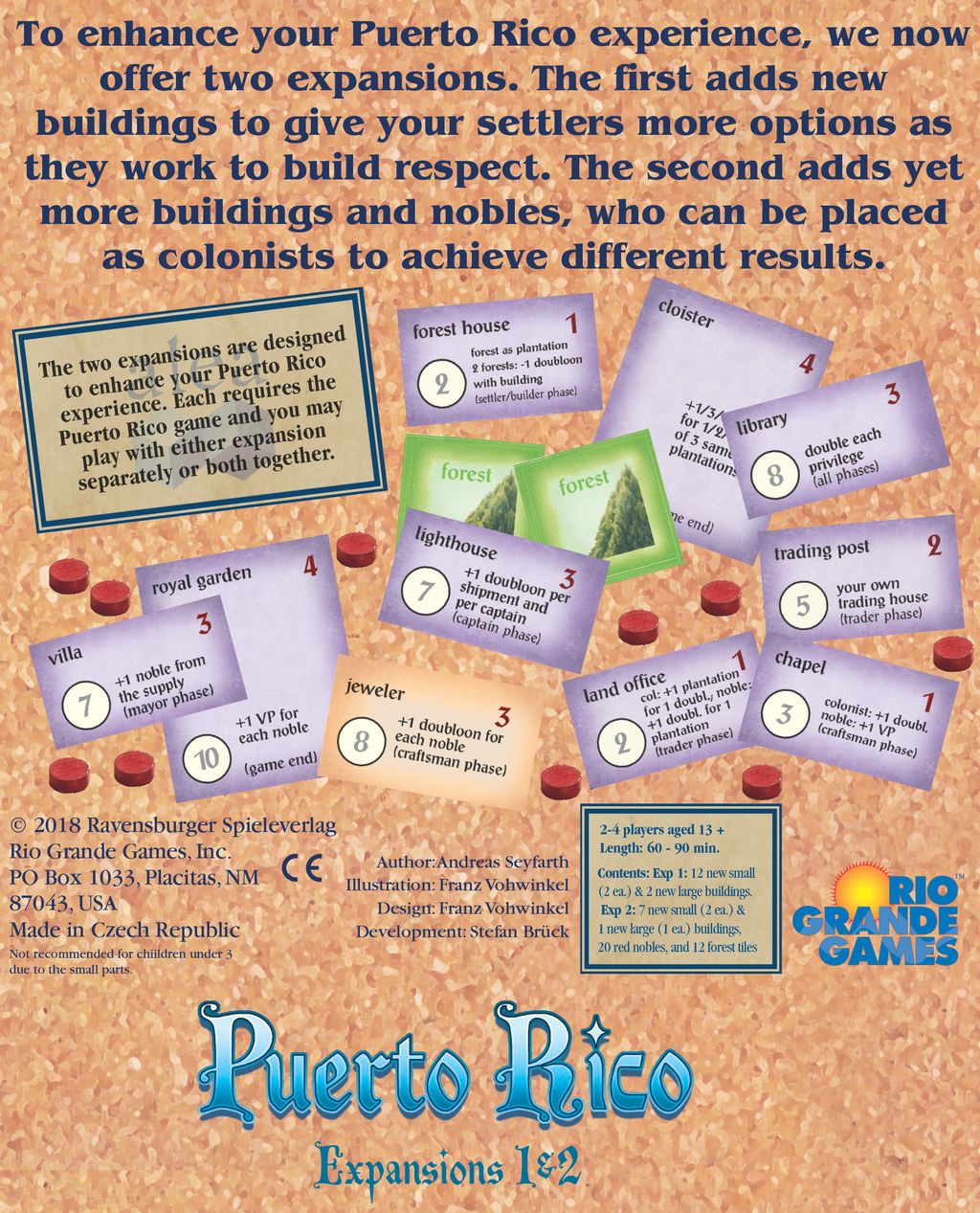 Posted 19 January 2019 by Jay Kay
Rio Grande games are releaseing two expansions for Puerto Rico! This is clearly a new direction Rio Grande is taking, ressurecting old games instead of spamming out Dominion expansions (perhaps we have finally seen the last one).
The expansions are The new buildings and The Nobles, both which has been released before, in 2004 and 2009 respectively.
The New Buildings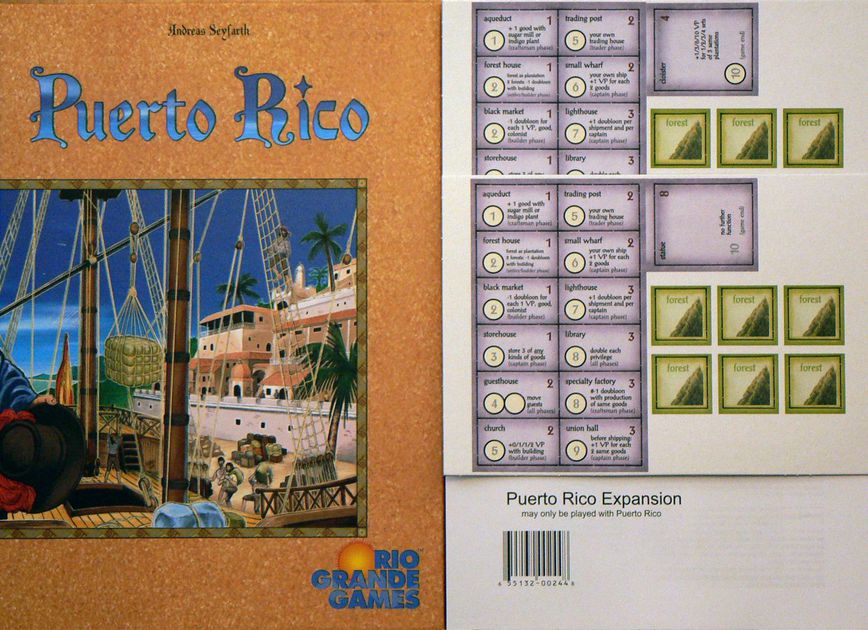 The Nobles