Tabletop publishers Board&Dice and NSKN Games are merging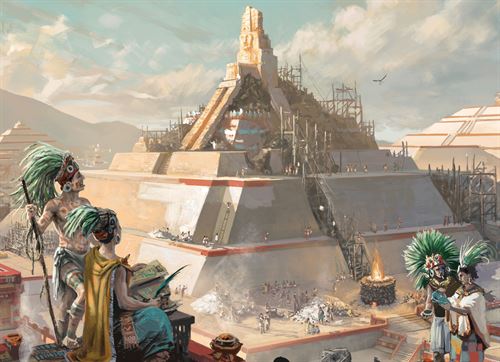 Posted 22 November 2018 by Jay Kay
NSKN, known for games including co-op fantasy universe Mistfall, sci-fi 4X game Exodus: Proxima Centauri and Teotihuacan: City of Gods, co-created by Tzolk'in: The Mayan Calendar co-designer Daniele Tascini.
Board&Dice, are known for relatively smaller and lighter games including InBetween, 5 Minute Chase, Pocket Mars and the card game adaptation of slow-motion video game shooter Superhot.
"We have both worked together on many fields, we are friends outside working hours and what's probably most important – both companies have excellent and successful games in their portfolios," Board & Dice co-owner Filip Glowacz wrote in a BoardGameGeek post announcing the merger.
"We want to move to the next level in the board games industry and we know we can do this together by joining our potentials under one refreshed Board&Dice brand!"
The newly-founded label revealed a refreshed logo for the expanded Board&Dice, confirming that upcoming games and reprints would emerge from the "combined forces" of the studios.
Glowacz also teased the team's planned releases for 2019, including Inuit, World Shapers, Dust in the Wings, Sierra West, a follow-up to this year's escape-the-room card game Escape Tales: The Awakening and a "new big box game in the Exodus universe" set to land on Kickstarter.
There was also confirmation of an expansion for Teotihuacan: City of Gods and Dice Settlers, plus an untitled "surprise" from Tascini.