Schmidt puzzle: Four seasons
A review of the 2000 pieces puzzle Jahreszeiten Haus (Four season house) by Schmidt Spiele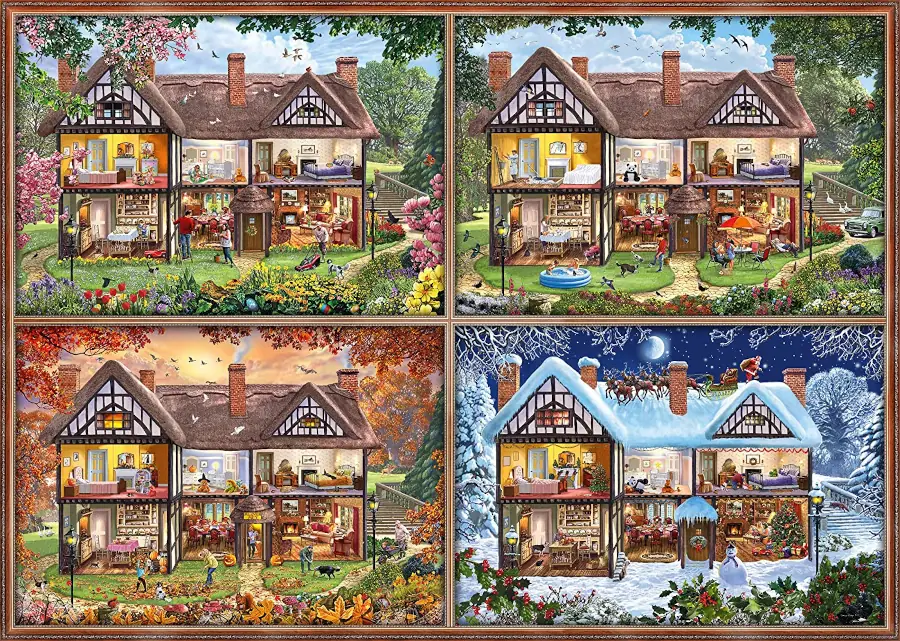 Posted 09 May 2020 by Jay Kay
Designer(s): Steve Crisp
Publisher: Schmidt Spiele
Length: 58345
Age: 10+
When you are about to commit to a puzzle with 2000 pieces, you'd better know that the puzzle in question will be worth it. We got you. Check this puzzle out, it's one of our definitive favorites.
The german Schmidt Spiele has been producing quality puzzles for a long time, so when we dived into this one we had great expectations. To our satisfaction, the quality of the box and the pieces were top-notch, very much like a Ravensburger puzzle.
The layout of the puzzle is a beautiful house in four different seasons, and there is a lot going on. The family just had a small baby, and the crib is being prepared on one of the pictures for an example. Overall, the level of detail is just fantastic, and it really seems like the motive was made for being a puzzle, and at the same time tells you a story. There is something interesting happening in every part of the puzzle.
The motive is drawn by veteran Steve Crisp, and like it's maker is very crisp indeed.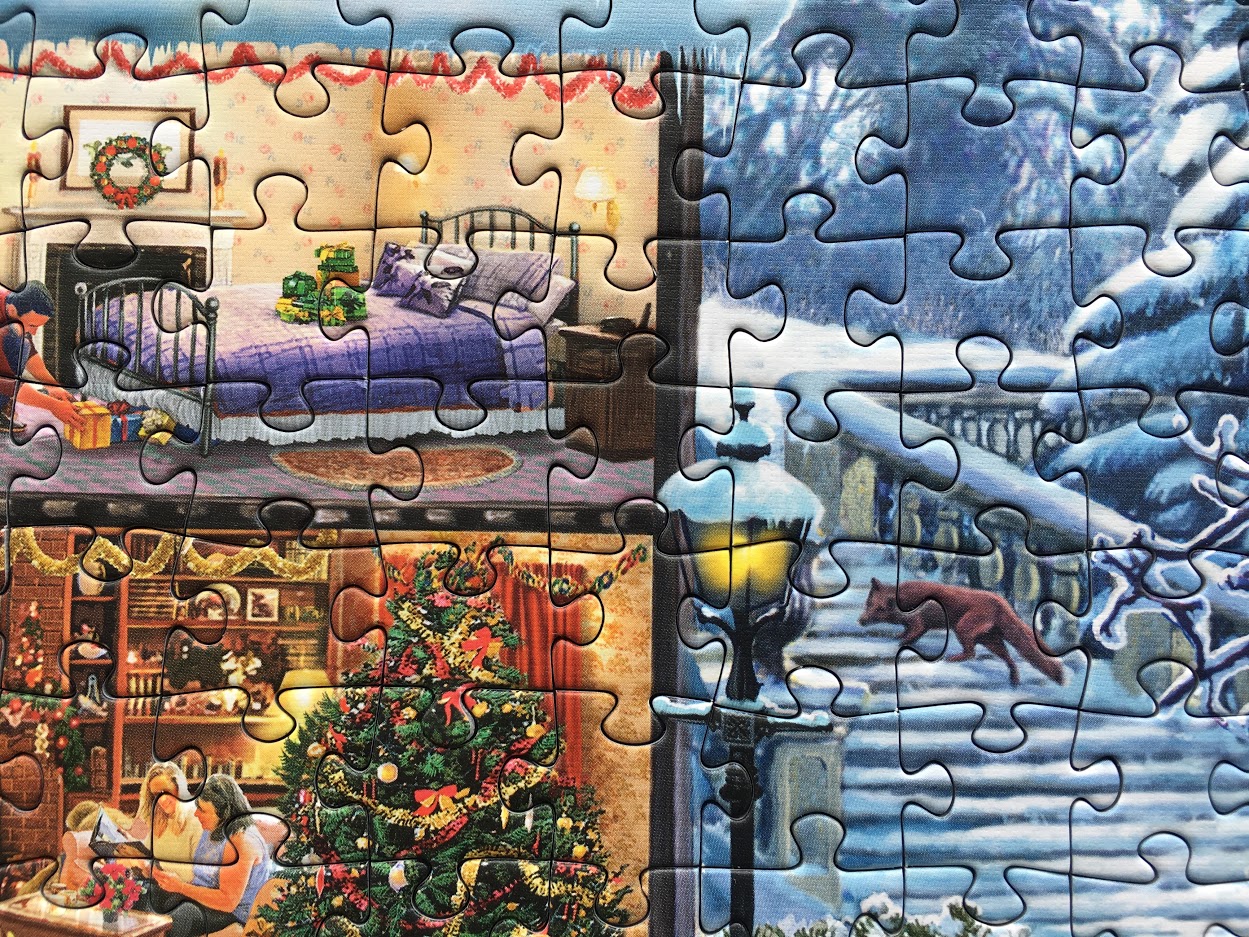 The puzzle is also trickier than you would think, one could think this is like laying out 4 500 piece puzzles next to each other. Without spoiling anything the answer is yes, and no. :)
Opinion
Board: Very good.
Cutting: Very good.
Image: Excellent.
Box: Very good.
Fit: Excellent.
Puzzle Dust: Quite a bit. No biggie though.
Piece cut: Standard grid.
Piece shapes: Good variety, no 2 pieces alike.
Finish: Very nice, no glare.
Conclusion
So what do we think? Well, this is one of the best 2000 piece puzzles we ever had the pleasure of laying and even though 2000 pieces might be overwhelming to many people we believe that this puzzle can be conquered by anyone, thanks to varied sections and very little single color spaces. A fantastic puzzle for families and veterans alike.
A real gem; 10/10
This one should cost around 25-35 dollars/euros/pounds