Ticket to Ride: London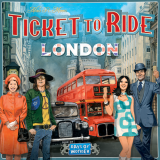 Days of Wonder has announced Ticket to Ride: London, which is a scaled down version of the original, much like Ticket to Ride: New York, but set in 1970s London. The game supports 2-4 players, and will take about 10-15 minutes to play.
---
Aftershock by Alan R. Moon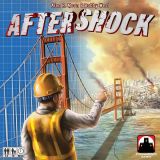 The BIG ONE has hit San Francisco and has destroyed the area. It is time to rebuild, but beware of the AFTERSHOCK! The game is desgined by no other than Alan R. Moon (Ticket to Ride) and Bobby West, an up-and-comer in the business. The Kickstarter campaign launches the 29th of January.
---