Marvel Legendary: Realm of Kings
Another expansion for Legendary is out, believe it or not :)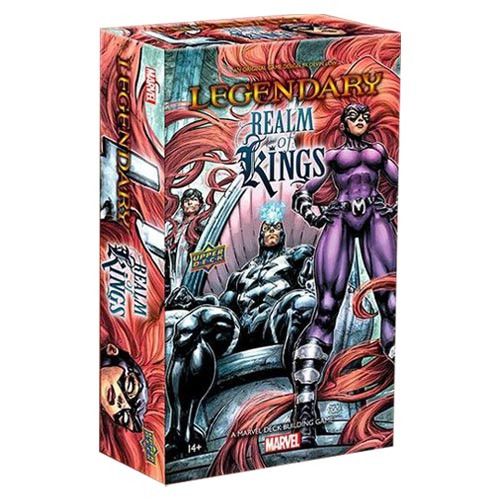 Posted November 15, 2019 by Jay Kay
So, another expansion for Marvel: Legendary is around the corner. But it's not Eternals like we were led to belive earlier this year when the announced which expansions were going to be released.
If you have been following this site you know we have speculated quite accurately on the past expansions but, alas, this time we are not been in the loop. The next expansion for this great game will be called Realm of Kings.
As of now, the expansion is even released and this is what you'll get:
Heroes
Black Bolt
Medusa
Karnak
Gorgon
Crystal
Villains
Masterminds
Schemes
War of Kings
Ruin the Perfect Wedding
Tornade of Terrigen Mists
Devolve with Xerogen Crystals
There's a couple of new keywords as well:
Throne's Favour An object is chosed as Throne's Favour. There is only of these in a game, and players may take it from each other or from villains/masterminds got the the said effect. Sounds like fun.
When Recruited This is a straighforward mechanic that lets you do something when you recruit the hero in question.
Of course there are some old ones returning from older sets:
This expansion has been released, get it at these vendors.