Darkest Dungeon: The Board Game
Another coop Dungeon Crawler... that looks awesome!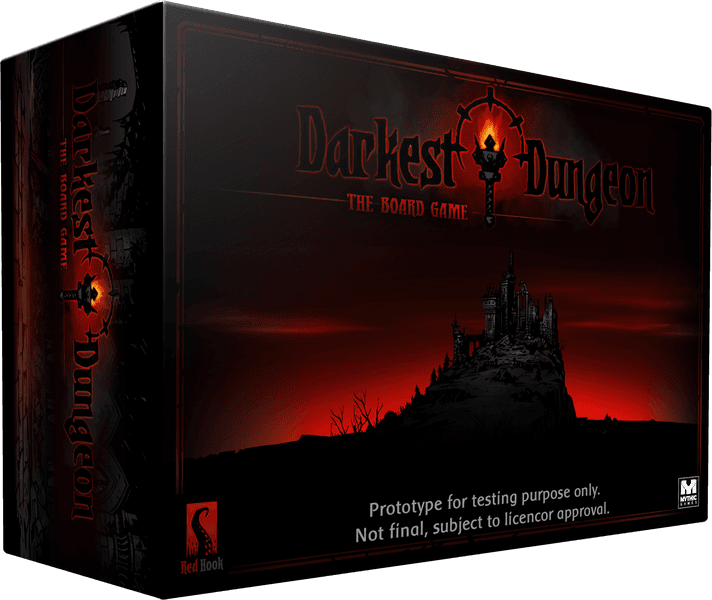 Posted 22 October 2020 by Jay Kay
A board game of the popular video game Darkest Dungeon is currently being Kickstarted. It's a Cooperative Dungeon Crawler kind of game with lots of miniatures to die for. Sounds familiar? Yes, it does, yes it does. BUT, it seems kind of cool.
The game is designed by Nick Niotis (Super Fantasy Brawl) and newcomer Argyris Pouggouras and takes about 90 minutes to play for 1 - 4 monster-slaying gamers.
The core box will have a TON of content and the box looks like something close to Gloomhaven, and oh, did I mention this will only be released on Kickstarter? No? Well, it is. So you better check this campaign out, and you can do so right here.
As stated above, this game is only avaible through the Kickstarter. But, you might want to check out the very popular Gloomhaven, the best game in the genre, according to, pretty much everyone.