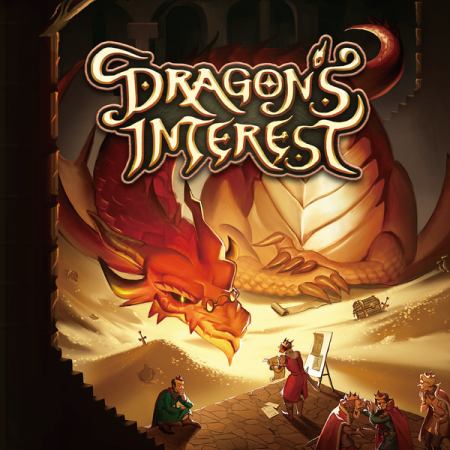 Tasty Minstrel Games are planning a Kickstarter release for a interesting (!) game, Dragon's Interest. In this game, the players take the roles of Kings and Queens in dire need of money to restore their broken Kingdoms which has been ravaged by war.
But there are no money to be found, except in the Dragon's lair. He is reasonable, he will lend you some money, with an interest....
Of course, you must be able to pay the dragon back, or he will reduced whatever is left of your kingdom to smoking rubble.
Talk about being down shit creek with no paddle.
The game will be build around auction, card drafting, set collection, and trading. The designer is Jesse Li, the man behind Ponzi Scheme among other titles. Sounds like good times to us!
The Kickstarter will start the 26th of February, and will be, accoring to TMG in a "Deluxe Fashion".
The Kickstarter is live, and can be found here.