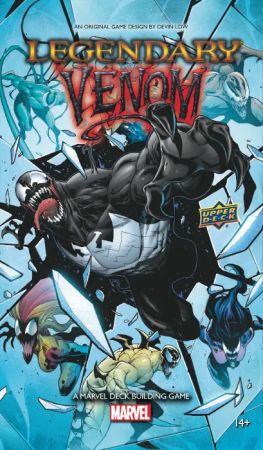 Edit 2019-02-13
Some new artwork gives us some clues on new heroes/villians. These two looks like Dr Strange and Rocket Racoon, in venomized versions. But what do we know, judge for yourselves: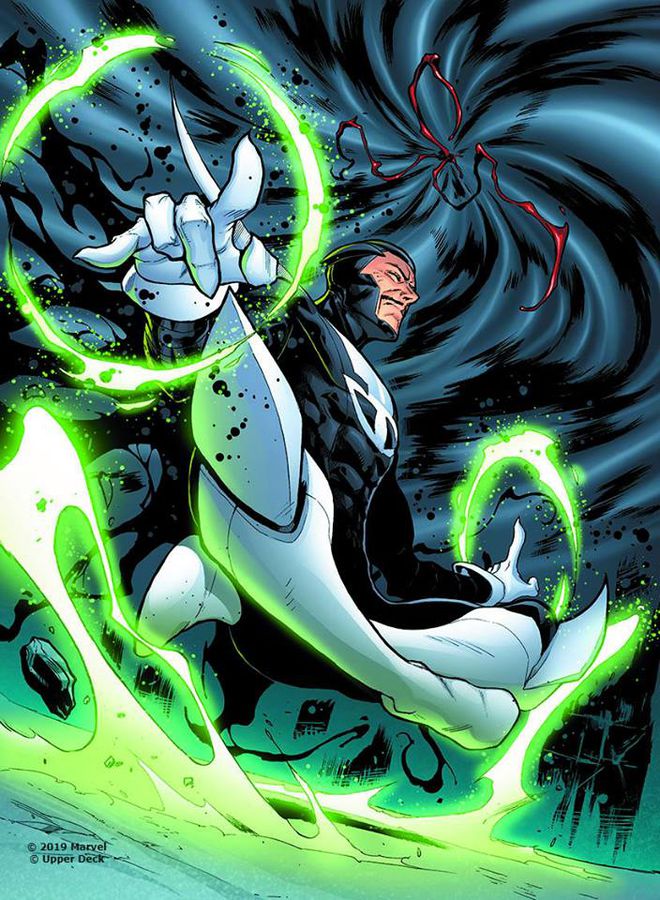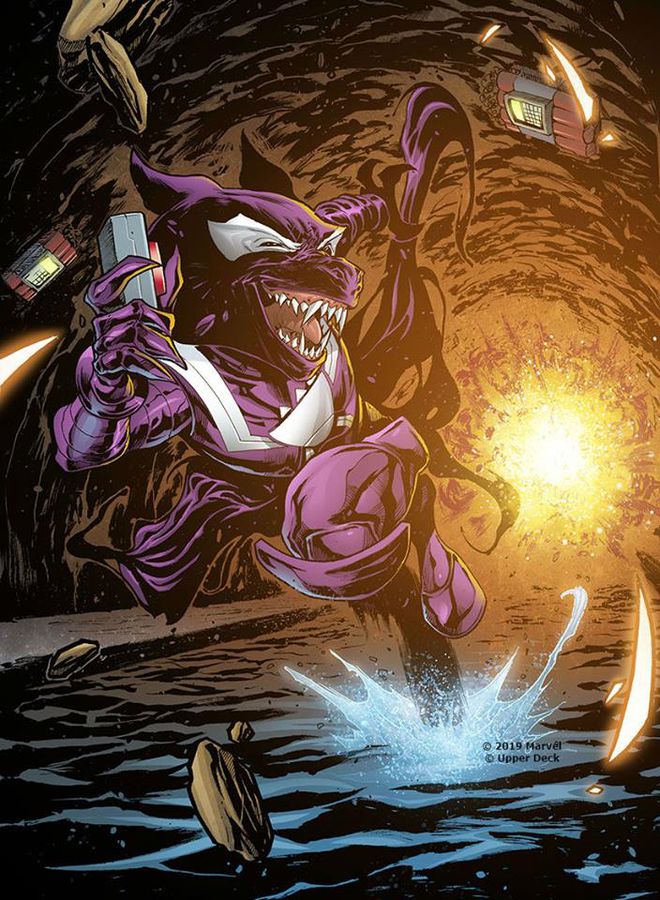 Edit 2018-02-03
The release is delayed, the game will be released no sooner than March.
Edit 2018-12-11:
2 Playable "Heroes" or Villians. Venomized Carnage and Venom.
What is so far is known this:
NOT related to the recent Venom movie. (You know the sucky one with Tom Hardy)
Small expansion with 100 cards.
5 new heroes, Carnage and Venom comfirmed so far. Probably Dr Strange and Rocket Racoon aswell.
2 mastermind, one of them a Thanos version.
2 new villian groups
4 new schemes
Return of the Excessive Violence keyword, and some brand new mechanics.
Stay tuned as we will update this post as more info emerges.
Our favourite Marvel: Legendary expansions so far:
This one is the very first expansion you should get. Introduces a ton of new mechanics, heroes (Cable, Blade, Elektra, Punisher and so on.) and villians, like Apocalypse and Kingpin. Unfortunatly, it's out of print at the moment, and if you come across it somehwere, get it!
Marvel Legendary: World war Hulk
This one takes place on "Planet Hulk", obviously starring more Hulk characters, which is always good, and villians like The Red King and The Sentry. Also introduces a couple of new mechanics.
Marvel Legendary: Secret Wars Volume 1
Marvel Legendary: Secret Wars Volume 2
The secret war expansions or thematicly not for everybody, but they sure brings ALOT of cool characters, villians, schemes, bystanders, masterminds etc to the mix. Who doens't want to wreak havoc with The Captain and the Devil or Black Panther? Who doesn't want to defeat the Spider Queen? We challenge you to defeat Zombie Green Goblin with a decent scheme. Good luck.
Marvel Ledendary: Paint the Town Red
Considered to be one of the weakest expansions, but we love spidey, so we love this expansion. Also, you'll get a Carnage mastermind, which is hella-nasty.