Reiner Knizia's Babylonia
The genious Reiner Knizia has another title coming some time in Q3 2019, read all about it here.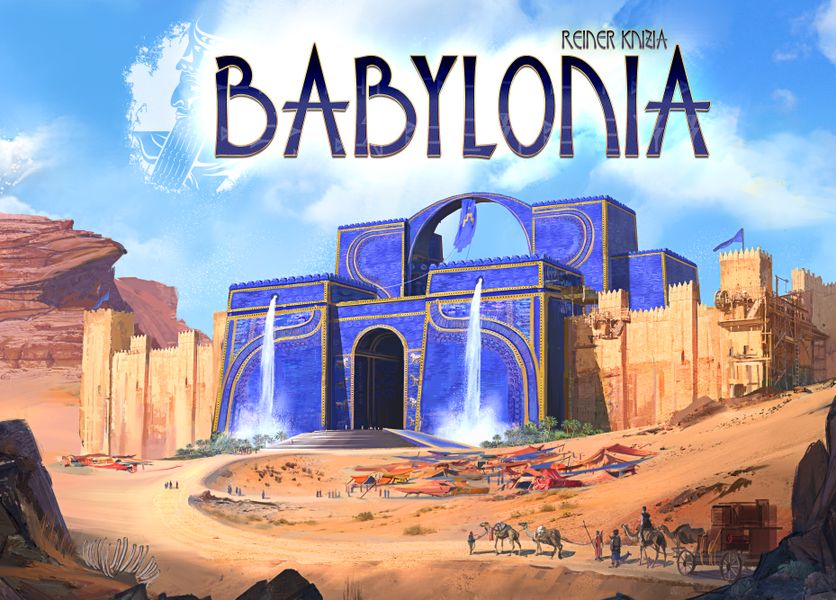 Posted 10 April 2019 by Jay Kay
The Spanish publisher Ludonova has announced Reiner Knizia's Babylonia. Not alot is known so far, but we do know it's a tile laying game, in which "chaining" the tiles is an important mechanic, since scoring relies on these long chains, the score which is awarded continuously.
The game takes about and hour to play, and supports to 2-4 players. It will be released in Q3 of 2019.
The publisher has this to say about the game:
The Neo-Babylonian empire, especially under the reign of Nebuchadnezzar II (605-562 B.C.), was a period of rebirth for southern Mesopotamia. Irrigation systems improved and expanded, increasing agricultural production. Urban life flourished with the creation of new cities, monuments and temples, and the consequent increase in trade.
In Babylonia, you try to make your clan prosper under the peace and imperial power of that era. You have to place your nobles, priests, and craftsmen tokens on the map to make your relations with the cities as profitable as possible. Properly placing these counters next to the court also allows you to gain the special power of some rulers. Finally, the good use of your peasants in the fertile areas gives more value to your crops. The player who gets the most points through all these actions wins.
Reiner Knizia games are always interesting and we're a bit suprised there's so little buzz around this title, and as soon as we know more, we will update this page.
Meanwhile, be sure to pick up classic titles like Samurai, Lost Cities, Ra or Reiner Knizia's masterpiece Tigris & Euphrates. Do it. Do it now.