Terraforming Mars big box Kickstarter
A "big box release" or "big box expansion" if you will, is in the making.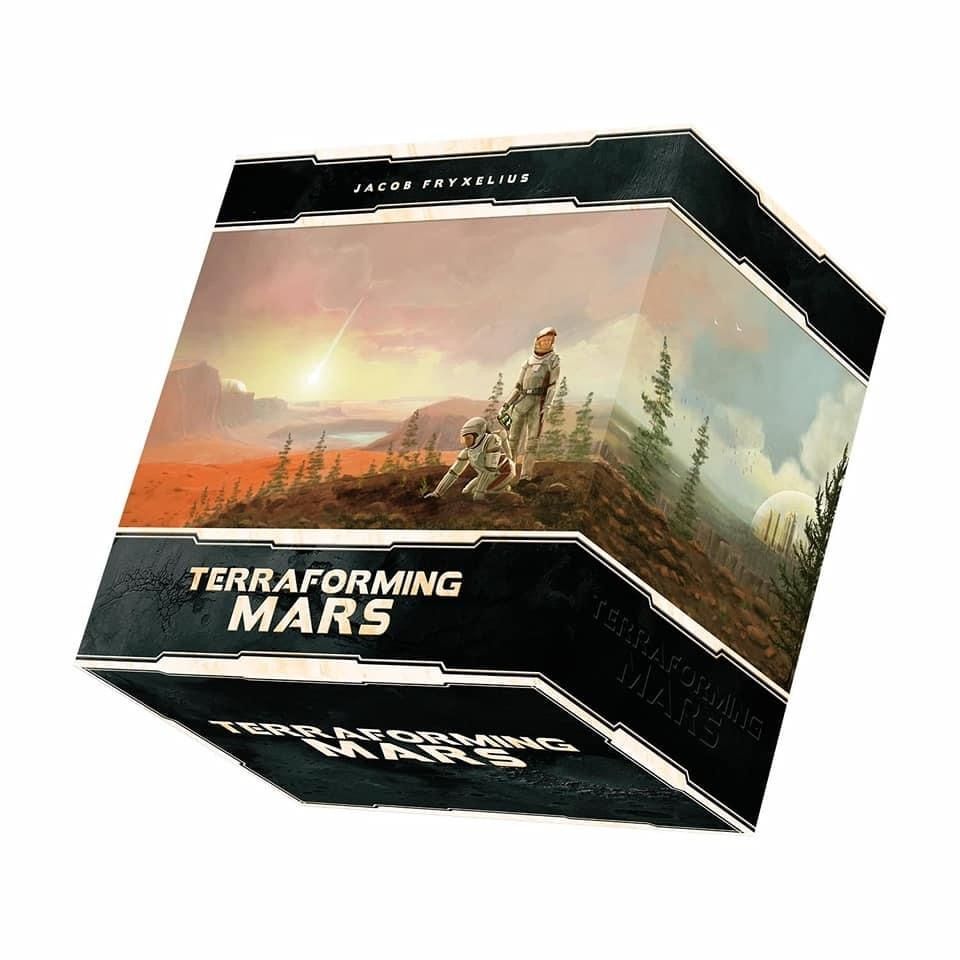 Last updated 2020-06-16
The long-awaited "big box release" for Terraforming Mars is going to be on Kickstarter in the near future (It's now live, link below). But what does this mean? Well, let's find out.
The details are not 100% clear at this point, but here's what we know so far;
The box itself will be 30,5cm x 30,5cm with an impressive height of 20cm. In inches, this would be 12″ x 12″ x 8″. Should be plenty of rooms for all expansions.
20 promo cards.
2 new corporations have been confirmed; Pharmacy Union and AstroDrill.
Loads of 3D tiles; 24 cities with 6 different designs, 40 green tiles with 5 different designs, 9 ocean tiles, and all the special tiles, as well as 3 brand new tiles, which probably derives from 3 of the promo cards.
New markers for the global parameters.
Card dividers
All of this will price att 99 US dollars + shipping.
You will have the option to add the base game and the expansions as well, if you want.
There will be even more promo cards unlocked vai milestones in the campaign.
You will NOT be able to opt-out the 3d tiles to reduce the price.
All of the above sounds nice, especially if it is in a deluxe type of fashion. But it also leaves us a bit puzzled, one would expect new cubes as the ones in the game are quite low quality, one would expect nice sturdy inserts, on would expect dual-layer boards (even though previously released in the Turmoil campaign, but not everyone backed it, and rightfully so), etc. 
Maybe these will indeed be included, maybe they will be stretch goals or add-ons. 
Hopefully, there won't be enough "expansion stuff" to prompt people who already have a nice storage solution, 3D tiles, and all the expansion to buy this, as that would be crazy. There's also the question as to when and if this will be released outside Kickstarter. The Kickstarter is now live.
Looking for the best terraforming mars expansion?