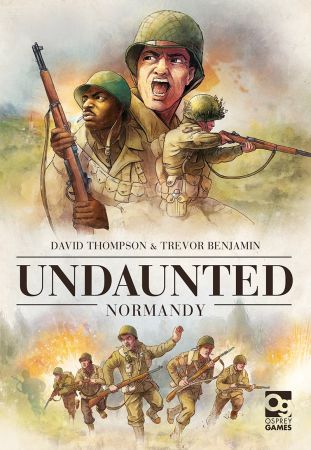 Osprey Games have announced a interesting looking war game for two players, which will be released in August 2019.
What's interesting about so far is the artwork by Roland MacDonald and the fact that it's a card game.
The game takes place after D-day, where one player is leading allied troops into the occupies France, and one player take care of the German defence. The game will progress in a campaign style fashion following the operational history of the US 30th Infantry Division.
The players will issue orders to their troops, call in reinforcements, and manage casulties of war. The game is designed for two players, and will take about an hour to play. You have our attention, Osprey.
The designers, David Thompson and Trevor Benjamin has this to say about the development:
The creation process for Undaunted: Normandy has been a great adventure, stretching all the way back to when we first met" commented Trevor and David. "We are very excited about how the game allows you to control a platoon during World War II, blending deck-building with fast and furious combat. When combined with Roland MacDonald's beautiful artwork, and Osprey's incredible production and polish, we really feel like the game provides a new and unique way to experience a timeless genre. We hope you enjoy it!"

Speaking about the project, Osprey Games' Games Developer Filip Falk Hartelius said "Undaunted: Normandy is a one of those rare games I knew from first play that I wanted to publish. As a unique twist on older genres, every game is gripping, fresh, and tense until the very last turn. It's been an absolute pleasure working with David, Trevor, and Roland, and I'm delighted to be showing off the fruits of all their labours."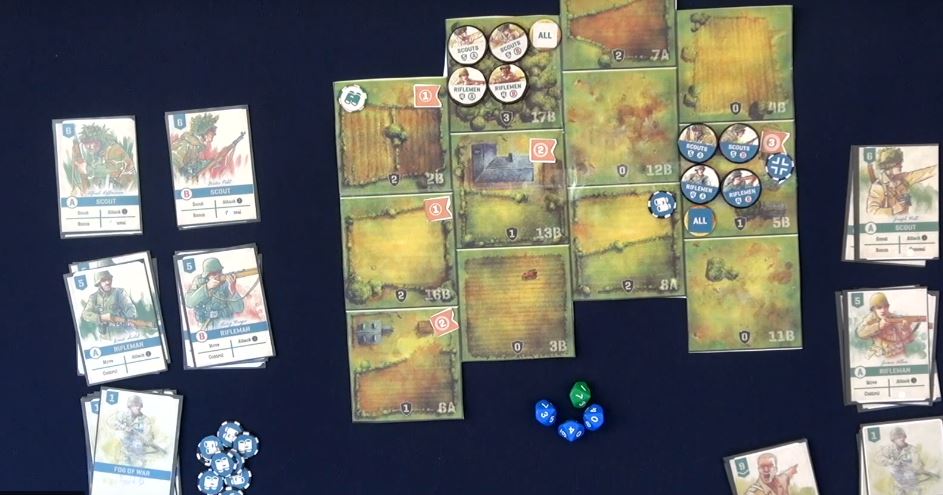 We will update you as more info emerges.