Villainous Expansion
The expansion is called Villainous: Wicked to the Core, it adds 3 new villains and can also be played as a standalone game. The new villains are Hades from Hercules, Queen Grimhilde from Snow White, and Dr. Facilier from The Princess and the Frog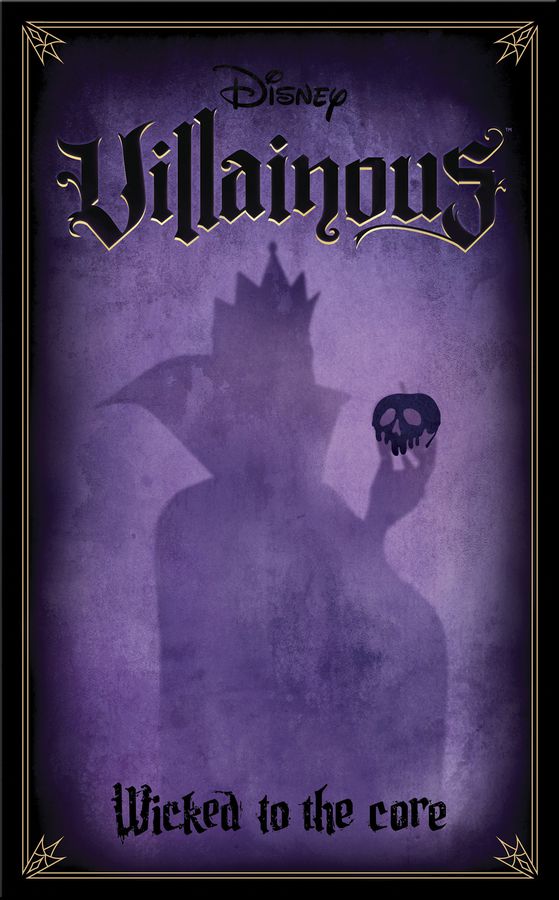 Posted 06 February 2019 by Jay Kay
An expansion for the Disney themed game Villainous is to be released i March the 3rd, and will be only be avaible in Target stores (in US) until the end of the month. After that, our guess is that you can pretty much pick it up anyware. What goes for the rest of the world is a bit uncertain at this point but there has been hints from Ravensburger that the game will be released in germany in March aswell.
The expansion is called Villainous: Wicked to the Core, it adds 3 new villains and can also be played as a standalone game.
The new villains are Hades from Hercules, Queen Grimhilde from Snow White, and Dr. Facilier from The Princess and the Frog, and they will come with their own 3D characters, villain deck, fate deck, and player board.
Fans of characters like Scar or Cruella de Vil will have to wait for the next expansion, which is sure to come.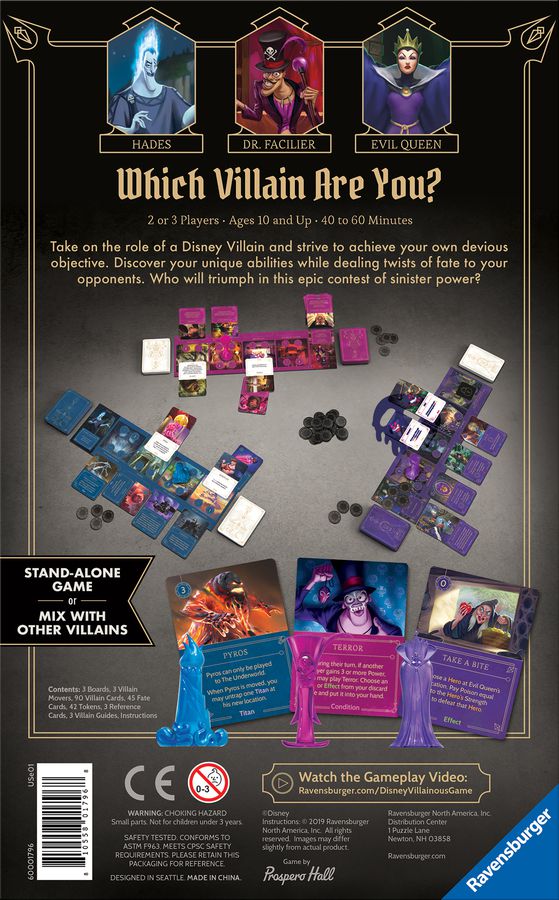 For those of you unfamiliar with the original game here's a run down of it;
On a turn, the active player moves their character to a different location on their player board, takes one or more of the actions visible on that space (often by playing cards from their hand), then refills their hand to four cards. Cards are allies, items, effects, conditions, and (for some characters) curses. You need to use your cards to fulfill your unique win condition.
One of the actions allows you to choose another player, draw two cards from that player's fate deck, then play one of them on that player's board, covering two of the four action spaces on one of that player's locations. The fate deck contains heroes, items, and effects from that villain's movie, and these cards allow other players to mess with that particular villain.
The MSRP is $25 at Target, and this is now avaible, pick it up here!. The base game can be picked up here.