Reiner Knizia's Babylonia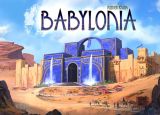 The Spanish publisher Ludonova has announced Reiner Knizia's Babylonia. Not alot is known so far, but we do know it's a tile laying game, in which "chaining" the tiles is an important mechanic, since scoring relies on these long chains, the score which is awarded continuously.
---
Reiner Knizia's new card game LAMA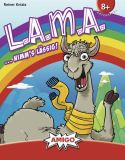 Reiner Knizia, the genius behind titles like Tigris & Euphrates, Ra, and Samurai, will be releasing a brand new card game, LAMA (acronym for "Lege Alle Minuspunkte Ab", "drop off all the minus points"), in 2019.
---