Hamburg a remake of Bruges
A brand new game by Stefan Feld, Hamburg is coming out 2021. It's a remake of the classic Bruges from 2013.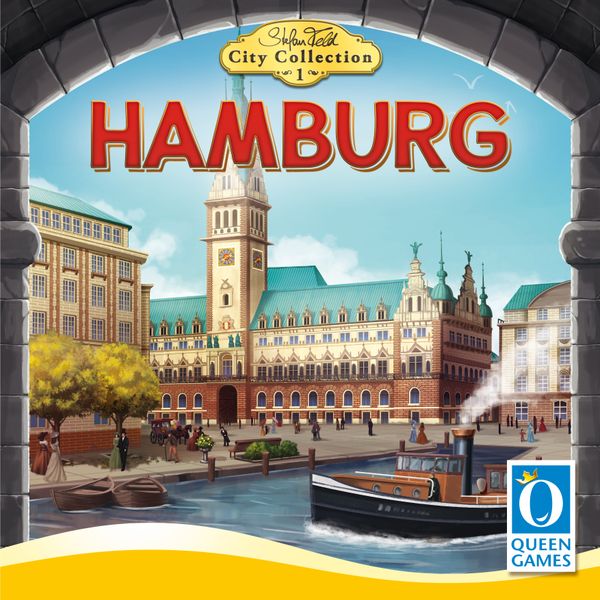 Posted 20 July 2020 by Jay Kay
Stefan Feld is working on a remake of the classic board game Bruges, which essentially is Bruges with a couple of expansions and some changes to make a smoother game play. Let's see what's what.
In Bruges you were a merchant competing with other merchants for power, influense, and status. You did so by playing cards and throwing dice to complete various actions like building canals or houses within the city of Bruges, or trying ot avoid distasters (if you have played other Stefan Feld games you know what this means). Good fun, a card / board game cleverly designed by one of the masters of the Eurogame genré.
Hamburg plays very much the same, it's still a card game in which each card has five different uses, and players must cleverly choose the best use for each one, all while avoiding disasters and racing for different objectives, just like in in Bruges.
There are 4 main differences to the original though, all which will streamline the game and make it better;
The game is played over eight rounds, instead until the deck of cards run out.
The addition of the black "Wildcard" die, players drawing a threat token with one of the other threat types hidden on the back."
There are five stacks of cards, one for each color instead, of the two stacks with mixed cards.
Players hand increased from 5 to 6 cards, of which you play 5 (instead of 4).
There are also a number of other changes to game play like the of building walls instead of canals, new ways to earn VPs etc.
Artwork-wise there has been changes too, iconography instead of text on the cards, making the game more international, and players will also have their own players boards, etc.
All in all, one could say the changes are enough to call this a brand new game. There's a Kickstarter campaign starting in August together with a remake of Macao the bord game, called Amsterdam, and it is projected to hit the stores some time 2021. We will keep you posted.