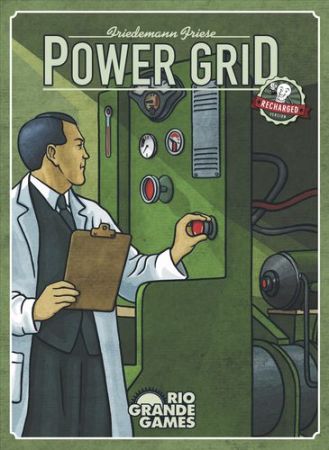 The publisher 2F-Spiele and the designer Friedemann Friese has announced a "Recharged Version" of the classic game, which will replace the old base game, to celebrate Power Grid's 15th anniversary.

The changes will be minimal graphic wise, with rule changes only to improve gameplay such as the updated player order with two rows (as in Power Grid deluxe) so that players can more easily identify who has already taken their turn.
The new version of the game is expected to be released in March 2019 and will bear a "Recharged Version" logo on the front of the box.
The first print run with 2F-Spiele's partners will include editions in English, German, Spanish, Dutch, Japanese, Polish, and Portuguese (for Brazil), with more versions to follow in 2019 and 2020.
According to the publisher, this will be the best possible version of Power Grid, and they will be updating the expansions, as some of their rules and variations need updating, too.
In January 2019, they will release an FAQ containing all necessary minor changes and updates for each of the twelve expansions, so owners of these classic expansions can continue to play and enjoy them while playing with the new Recharged rules. Future print runs of the expansions will also show the 'Recharged Version' badge."