Philosophia: Floating World
A fully simultaneous deck-builder with a ton of components? Yes please? Check out the rule book in the bottom of this article.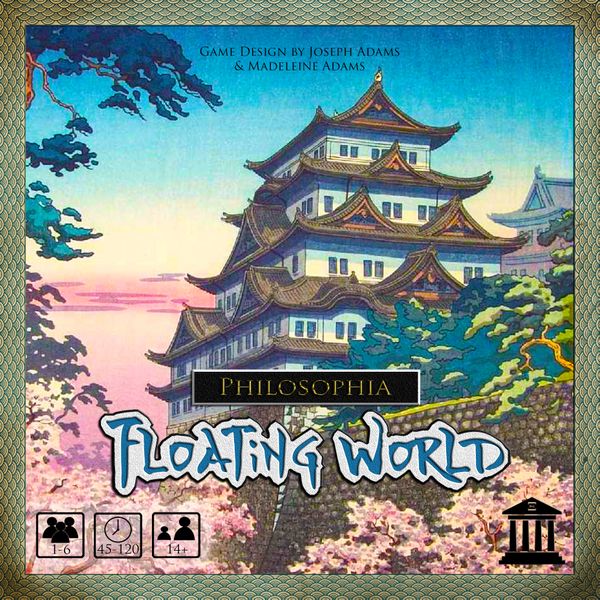 Posted 26 August 2020 by Jay Kay
A fully simultaneous deck-builder sure sounds interesting and Philosophia: Floating World promises to be just that. Combine this with ideas from games like Race for the Galaxy and Inis, together with artwork of Edo Japan, and it sounds like good times indeed.
Players will take roles as one of six unique characters from Edo Japan each with a unique power and goals. Gameplay will occur simultaneously over three phases, meaning there will be no downtime and no upkeep, all creating a very streamlined experience according to the designer.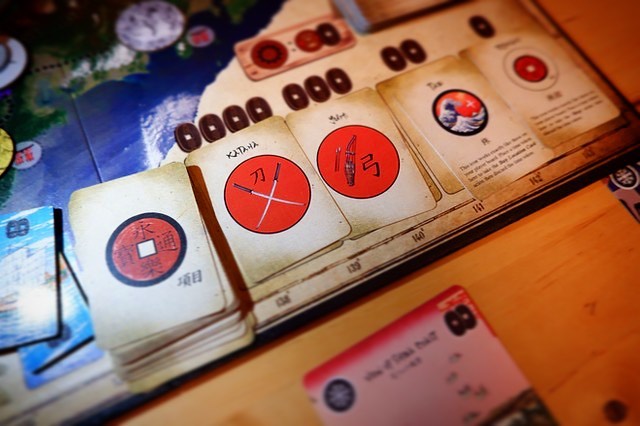 There's a Draw phase where players draw 6 cards from their deck and pass them to the player to their left, who will choose one to discard and created 2 piles of the other cards. You will have to choose one of these piles to play and the other one gets discarded, so everyone will end up with either 2 or 3 cards in their hand, and then the Collect phase begins;
In this phase, you will collect cards and tokens indicated by the cards in your hand, and after this, you will move on to the Action phase. 
In this phase, you will play actions from your cards in your hand and from cards gained in the collect phase, to move around the map, defeating monsters, burn down cities, etc, and as this plays simultaneously you will resolve any disputes by using an influence track, the player with the most influence will tie-brake.
The game will continue in this fashion until a player gains any of the seven victory conditions available.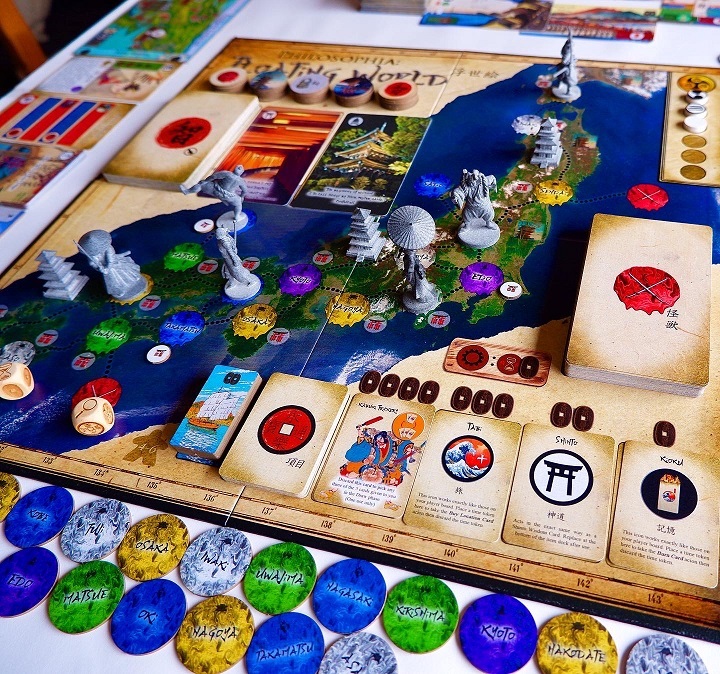 Philosophia: Floating World will serve up to six players and a promise of a rich solo play as well, it will pack a ton of components and will take about an hour to play. Needless to say, we are pumped for this one.
Oh, yes, the game will be Kickstarted, and the campaign will start on the 1st of September, the link is right here.