Super Fantasy Brawl
A fighting style board game is Launching on Kickstarter on June 25th. Read on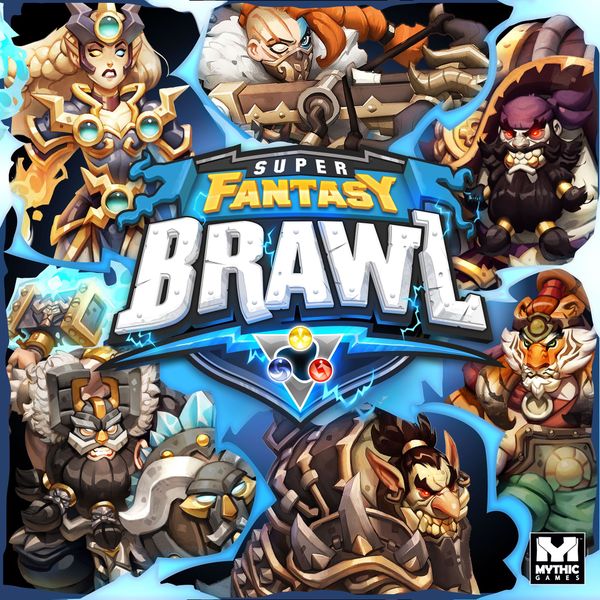 Posted 23 June 2019 by Jay Kay
Another miniature game is on the horizon; This time a fighting style where your champions duke it out in an arena. The players create a team of three unique champions, all which comes with their own mini-deck of six cards which define their individual attacks, skills, and reactions.
The game is made for one on one fighting, however, it does support 4 players as well, the more the merrier, and more chaotic, we'd imagine.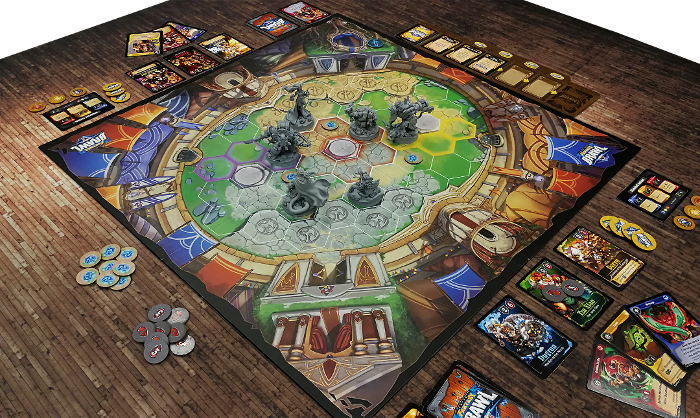 Description from the publisher:
Launching on Kickstarter on June 25th! In the land of Fabulosa, powerful magics have rendered war obsolete. With nothing else to compete for, the bored populace has turned to the Super Brawl for entertainment. These same powerful magics are now used to reach back into the timelines to pluck out the finest warriors from every civilization in order to compete against each other in the greatest entertainment spectacle ever staged.

Super Fantasy Brawl is a fun, fast-paced competitive miniatures board game. Players select a team of three champions and combine their unique action cards to create a synergistic action deck. The game is faction-free, so players have their choice of any combination of champions they wish. Each turn, the players use their hand of action cards to maneuver, attack, displace enemies, and claim objectives to score victory points.

As the wizards who oversee the Super Brawl ensure that all champions are returned back to their timeline unharmed and unaware, champions cannot be killed. Instead, a champion who is taken out returns to the field of play whilst the champion who delivered the blow is leveled-up to an even more powerful version of themselves — but if your leveled-up champion is taken out, then it returns to the action reset back to its less powerful version.

Every action card in Super Fantasy Brawl is attributed to one of the three cores which govern all magic in Fabulosa: creation, destruction, and manipulation. Each turn, players may play up to one action card of each core. Doing so exhausts their connection to that core until the end of the turn when their hand will be replenished and the cores readied.

The objectives in Super Fantasy Brawl are only scored at the beginning of a players' turn, ensuring that you always get a chance to disrupt your enemy's plans and position your champions to score the objective for yourself. This tactical to-and-fro continues until one player reaches the victory point threshold, declaring themselves the winner and advancing towards victory in the Super Brawl tournament!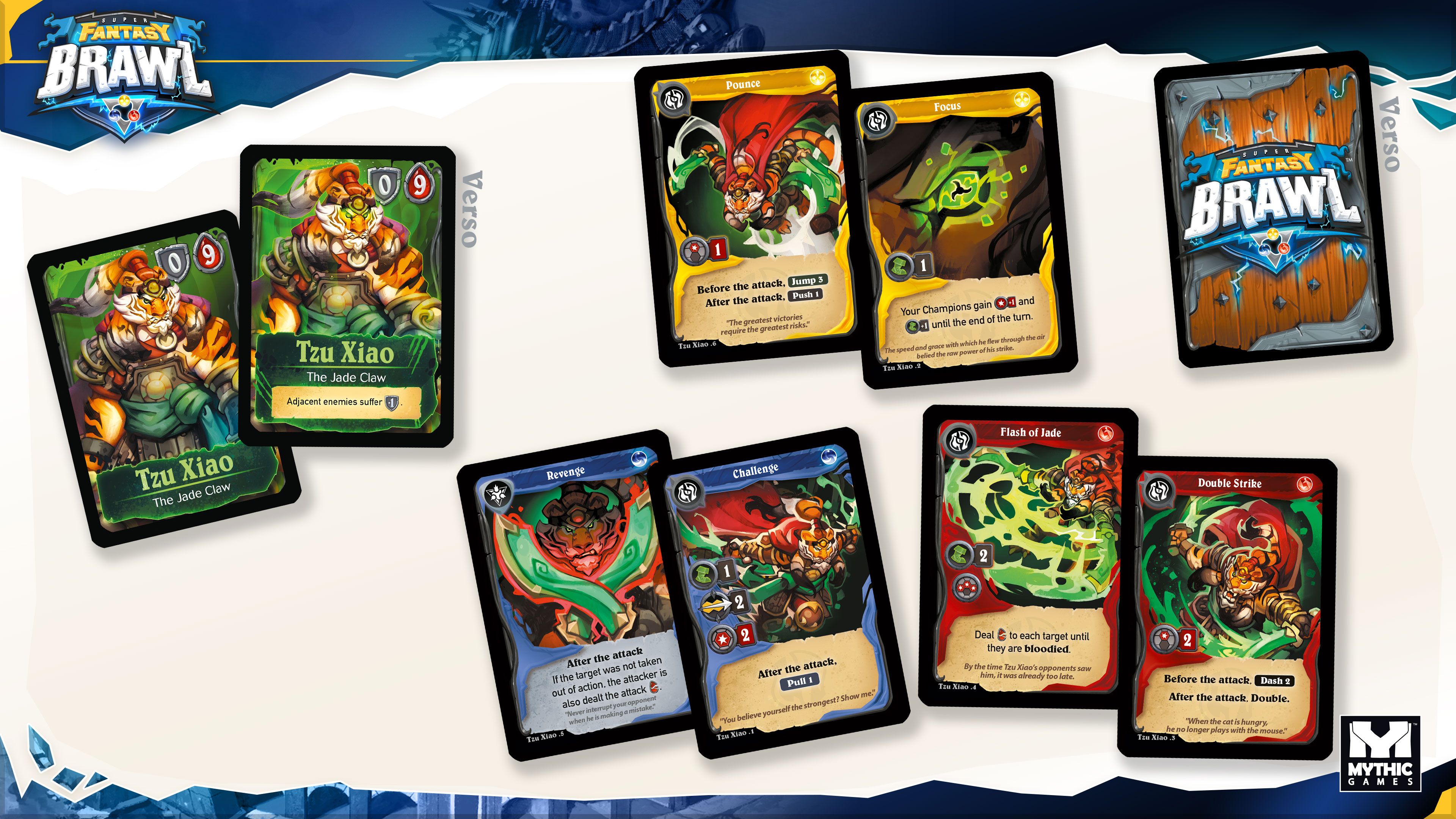 Super Fantasy Brawl will launch on Kickstarter on June 25th and will hit retail stores in Q2 2020.The kickstarter is live; click here.