The Silver River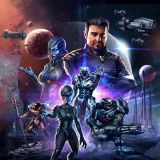 The Silver River is a new 4X game, currently on Kickstarter, designed by Robert Burke and Nate Blivins, and artwork byt Ton Ho Sim.
You should really read on because this game looks good indeed.
---
Undaunted: Normandy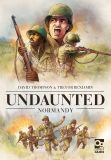 Osprey Games have announced a interesting looking war game for two players, which will be released in August 2019.
What's interesting about so far is the artwork by Roland MacDonald and the fact that it's a card game.
---