Villainous: Evil Comes Prepared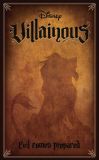 Another Villainous set is hitting the stores in the coming days, and it's called Evil Comes Prepared. It's is playble on it's own for 2-3 players, and also compatible with the base game and Wicked to the Core.
The villians in question are Scar (Lion King), Yzma (The Emperor's New Groove) , and Ratigan (The Great Mouse Detective).
---
Minecraft the Boardgame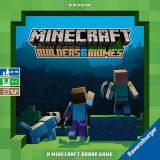 Ravensburger has announced that a Minecraft board game is going to be released sometime in 2019. Actually, we now know more than that. Check it out.
---