Dragon's Interest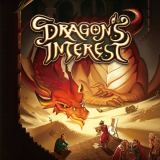 Tasty Minstrel Games are planning a Kickstarter release for a interesting (!) game, Dragon's Interest. In this game, the players take the roles of Kings and Queens in dire need of money to restore their broken Kingdoms which has been ravaged by war.
But there are no money to be found, except in the Dragon's lair. He is reasonable, he will lend you some money, with an interest....
---
Railways of Portugal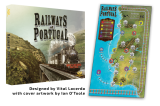 Vital Lacerdas map from Age of Steam is now coming to Railways of the World!
The project will be launched as a kickstarter project, starting at January the 3rd.
Description from the publisher:
Railways of Portugal expands the Railways of the World series with a new map of Portugal designed by Vital Lacerda (The Gallerist, Lisboa, etc.).
You plan and lay track, upgrade your trains, sell goods to other cities, and use operation cards to become the richest in Portugal! Balance your budget wisely, since taking too many bank bonds can ruin your business over the course of the game.
Foreseeing your competitors moves and making well thought out moves for yourself will ensure you an undisputed railroad empire!
---
New version of Power Grid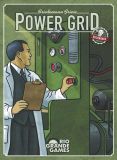 The publisher 2F-Spiele and the designer Friedemann Friese has announced a "Recharged Version" of the classic game, which will replace the old base game, to celebrate Power Grid's 15th anniversary.

The changes will be minimal graphic wise, with rule changes only to improve gameplay such as the updated player order with two rows (as in Power Grid deluxe) so that players can more easily identify who has already taken their turn.
---