Marvel Legendary: Venom coming in February 2019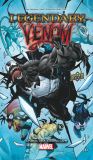 The expansion in a nutshell:
NOT related to the recent Venom movie. (You know the sucky one with Tom Hardy)
Small expansion with 100 cards.
5 new heroes, Carnage, Venom Rocket (Racoon), Venom, Venompool, and Venomized Dr. Strange.
2 masterminds, Poison Thanos and Hybrid.
2 new villian groups; Life foundations and Poisons.
4 new schemes
Return of the Excessive Violence keyword, and some brand new mechanics, like;
Digest and Indigestion. Bad guys gets Symbiotic Bounds. Read more below.
Will NOT be released in February, March/April more likely.
Last updated 2019-03-08
---
7 Wonders: Armada review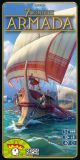 Check our review of the new expansion to 7 wonders, Armada. You can find it in the review section. The review assumes you have played 7w before.
For you who might have stumbled in here without knowing what 7w is, we can tell you this much; It's not Risk, it's not Clue, it's certainly not Monopoly. 7 wonders is actually a game worth playing.
It's a cardgame that plays for about 30 minutes, even with 7 players, and at the same time has alot of deph. It's simply amazing, so do yourself a favour and go buy it.
---
Res Arcana, new game by Tom Lehman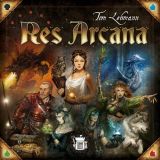 In the four corners of the world, the sky is covered with clouds, the oceans change color, the atmosphere crackles with magic. In the dim light of an alchemical laboratory, on the snowy summit of a sacred mountain, in the depths silent of a corrupt temple, powerful mages prepare for confrontation.
They harvest, handle, and consume the essences that make up the magic of the world to create mysterious artifacts. As they bring out strange creatures from the void, they conquer terrible places of power and invoke gigantic dragons to defeat their opponents!
In Res Arcana, you'll get to do the same...
---